Yes, this would be the Mitchell Hashimoto for whom HashiCorp is named.
For background, see this post about my attending HashiConf and a previous blog from a joint interview with Mitchell & Armon. Do read the previous interview blog first – it covers items I'd originally planned to ask Mitchell and will help what's below make more sense.
As Amber Rowland was kind enough to setup time in advance so I prepared some themes to explore and questions around them.
What's below is more of a conversation than an interview and lightly edited from my notes last week while chatting with Mitchell. I'll keep it in a Q&A form to hopefully make it more readable.
---
Let's start at the beginning – why were you so fascinated by coding?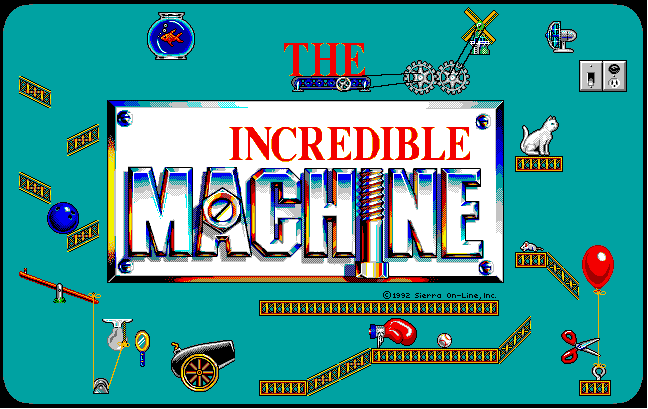 There are various stories whether from the HashiCorp keynote or the Cloudcast about how Mitchell started coding. I wanted to explore this a bit more.
"Coding was like a puzzle – I enjoyed building stuff. As a kid, I loved playing The Incredible Machine and coding was an adult version of that."
You've stated that you wrote Vagrant originally because you wanted to solve a problem you had yourself. To what degree are all the problems you've worked on based on that (have a problem and explore it in a larger way) and to what degree based on input from customers/partners/etc."
"The inception of the products is 100% from me. I only solve problems that I have and can understand. As the products evolve, there's more listening to the community and the field."
"There is a balance between community, customers, and vision. The vision is from Armon and myself (Mitchell). Example = dynamic secrets in Vault. We didn't originally intend to open source Vault but some features came based on where we believe the industry is going."
"Over time we're also finding a good balance with our Product Management team."
Selling to individual practitioners is low touch while Enterprise is high touch. You've taken the approach of creating products that individual can use that also work well when are used at an organization level. Was that planned or happened organically?
"We started the projects with no plan to start a business. The business plan was in the middle as we saw that we were in "hipster enterprise" but not the regular Global 2000."
"Serving the enterprise is an approach that has a proven business model and makes it easier to creat monetizable feature gaps that will work for the community."
"This lead to the inflection point when we decided to be an enterprise company. The board was wholly behind this approach as well."
Going a bit granular – let's discuss GitHub Actions (thsi question from a discussion with Justin Warren). I did see Terraform items there already. How do you see GitHub Actions affecting the landscape and where do HashiCorp products integrate/not integrate?
"We're in a 'wait and see' mode around GitHub Actions. They're so flexible and can do so much – just a massive toolkit and we're waiting to see what people do with it."
"At the same time, we're really excited about what it could mean for Terraform but don't know if people will embrace it. We did rebuild the Atlantis demo in GitHub Actions already though."
Let's discuss infrastructure teams and organization size – SMB to mid-market to enterprise. You're focused on enterprise but where do you see mid-market and SMB fitting? Could there be an MSP play?
"We're definitely engaged in SMB and mid-market from an open source practitioner standpoint but there's two main facets."
"Technical Answer = our features work really well in smaller environments due to open source. People that have a need and care enough get incredibly rich tools for free."
"Business Answer = we're really interested in providing features targeted for these customers and Terraform is moving in that direction. We do have items currently in development for next year focused on the mid-market."
---
To keep this from getting too long, I'm splitting this into 2 parts – part 2 now available here.
Thanks for reading!
---
Disclaimer: I attended HashiConf on a free media pass however paid for my own flights and hotel. There was no requirement for me to blog about any of the content presented and I was not compensated for my time at the event (unless random booth swag from sponsors counts). No materials discussed were presented under NDA.